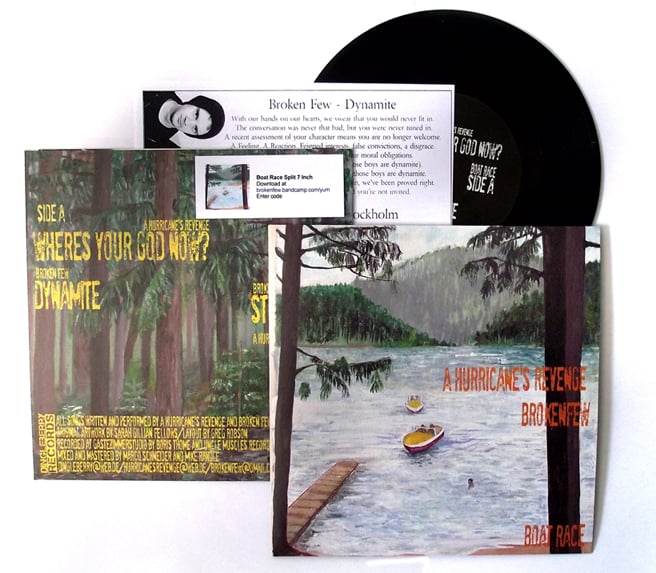 Boat Race Split 7" & Free Download
£

1.50
---
---
INCLUDES DOWNLOAD CODE
Tracklist:
1. Broken Few - Dynamite
2. Broken Few - Stokholm
3. A Hurriane's Revenge - Where's Your God Now
4. A Hurriane's Revenge - Fist
Product Description:
Four brand new tracks from Broken Few and A Hurricane's Revenge. Recorded in September 2009 shortly after a 10 date tour of Germany and finally available in both analogue and digital formats. The split features two delightful songs from each band, released in time for their second European tours in May 2010.